PROGETTI MODEL UNITED NATIONS 2018-2019
CFMUNESCO - Cividale del Friuli 24-27 novembre 2018
350 studenti di 26 scuole superiori di tutta Italia ed estere daranno vita al CFMUNESCO 2018, la simulazione dei dibattiti delle Nazioni Unite (MUN) organizzata dal Convitto Nazionale 'Paolo Diacono', che trasformeranno Cividale in capitale del mondo fino a martedì 27 novembre, consentendo agli studenti di vestire i panni di delegati ONU e confrontarsi su temi socio politici mondiali di attualità centrati sul tema "Commemorating World War I".
Tra le interessanti novità riproposte in questa quinta edizione, rientra il Comitato Storico sulla Grande Guerra che si innesta nell'ambito delle commemorazioni legate al centenario della firma dei trattati di pace, in collaborazione con i Comuni di Cividale del Friuli e Kobarid (Slovenia), che ha ospitato la prima sessione di lavori del Comitato. Il Comitato Storico affianca gli altri cinque Comitati: Ufficio delle Nazioni Unite per il controllo della droga e la prevenzione del crimine, Organizzazione del Turismo Mondiale Nazioni Unite, Consiglio di sicurezza, UNESCO e, last but not least, Conferenza Internazionale della Croce Rossa e Mezzaluna Rossa, attivato lo scorso anno grazie alla collaborazione speciale con la Croce Rossa Italiana.
NHSMUN - New York 1 -7 marzo 2019
Held at the United Nations Headquarters and the New York Hilton Midtown, the National High School Model United Nations (NHSMUN) is the world's largest Model UN conference for secondary school students, with hundreds of schools and thousands of delegates attending from around the world. Established in 1975, NHSMUN is known for its diverse, prestigious attendees, its world-class staff, and its engaging committee simulations of proven substantive quality. NHSMUN provides students with opportunities to interact with high-profile, relevant United Nations figures, including an in-person visit with diplomatic representatives of the countries the students are representing. Academically rigorous material, thought-provoking debate, and a staff of carefully-selected MUN experts -- whether you are a beginner or veteran, if you are looking for an engaging, immersive experience in the world of international affairs, problem solving, and diplomacy, NHSMUN is the conference for you.
HMUN - Haarlem Olanda 5-7 aprile 2019
Haarlem Model United Nations is a non-profit organisation run by students of the Stedelijk Gymnasium Haarlem. For over twenty years, we organise the conference that is attended by about 600 students from all over the world. The official theme of the HMUN 2019 conference will be: "International borders: uniting and dividing nations"
Some borders are easily crossable: without even noticing there was a border you'll realise that you are now in another country. Others, however, have an extreme barrier such as a demilitarized zone that makes it impossible for civilians to travel between these nations.
The current political climate shows us nations are more often seeking solutions to their problems in fortifying national borders, rather than stressing the importance of international cooperation. On the other hand, a trend that is observed, is that several borders are becoming less important. International borders are transcended because international governmental organisations such as the European Union are trying to unite nations.
Since today's problems are related to international borders there is a need to discuss about "International borders: uniting and dividing nations".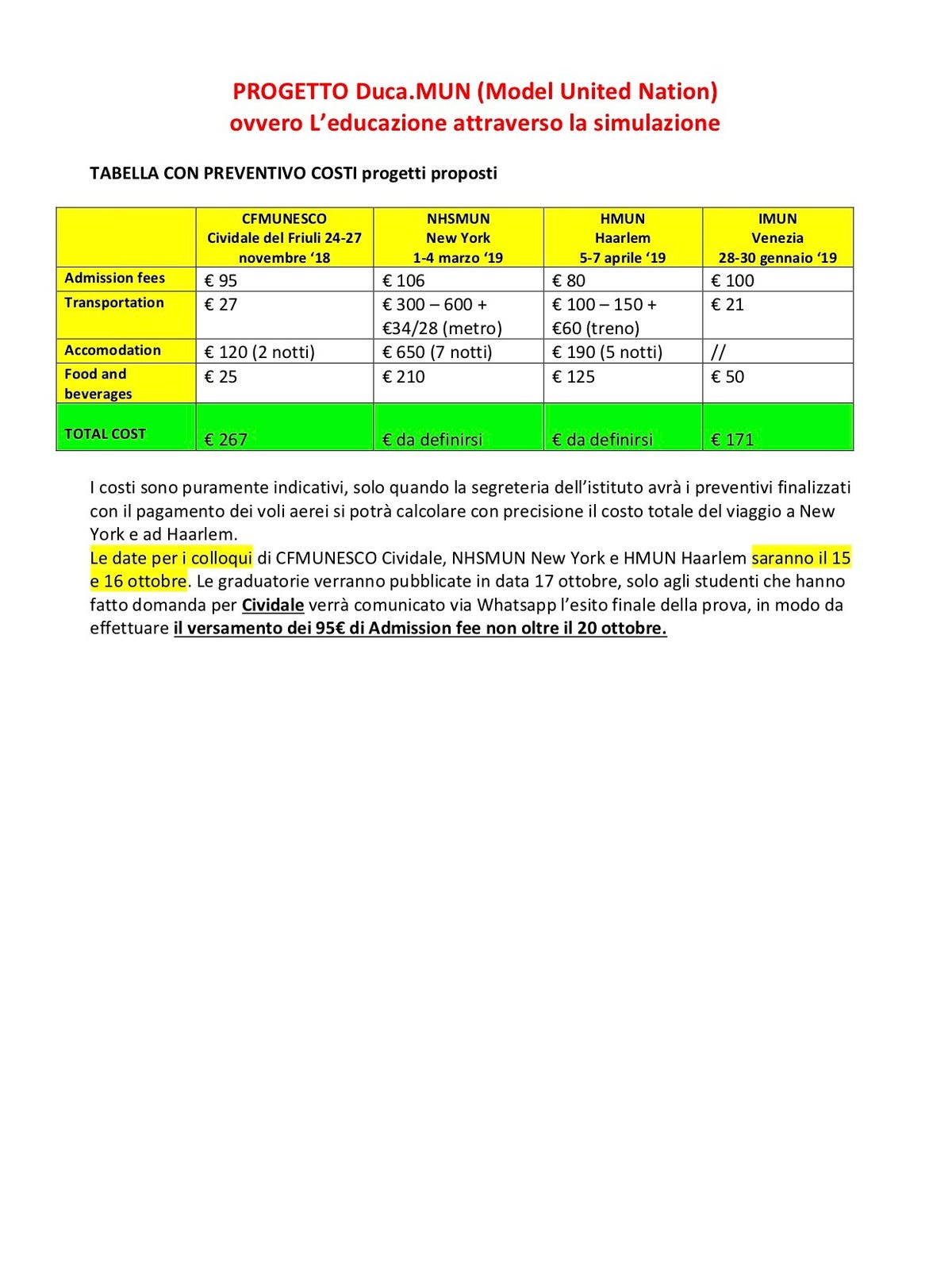 Indirizzo
via Caccianiga, 5
31100 Treviso
Contattaci via mail
compilando il campo sottostante
Contatti a scuola
Prof.ssa Cecilia Ferraro